Reading a story by Neil Gaiman is like reading gravestones in the fog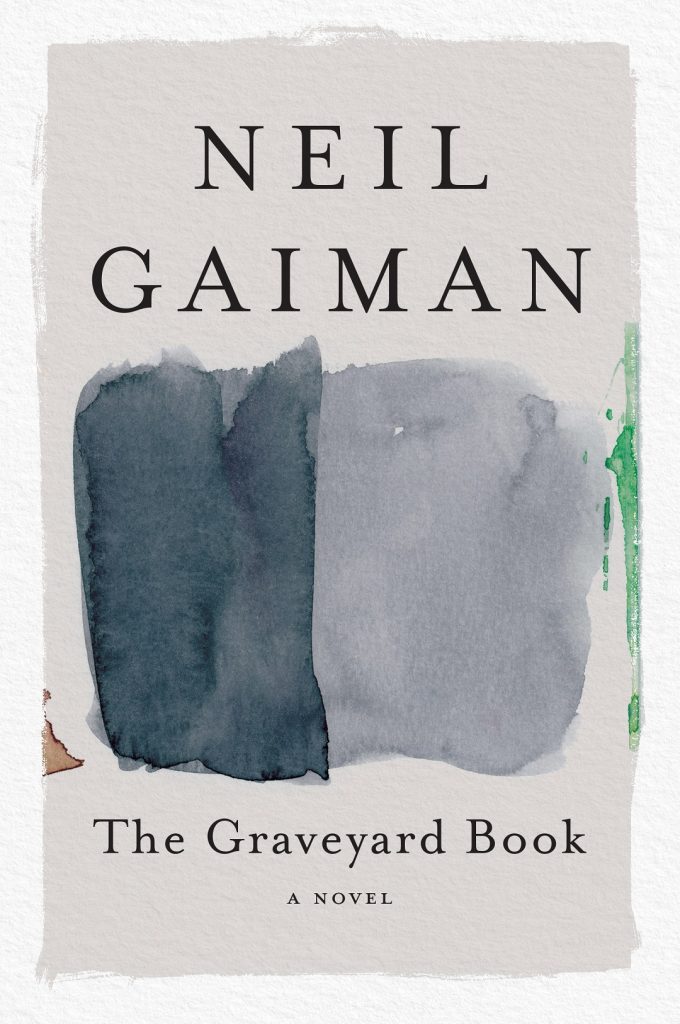 Neil Gaiman's The Graveyard Book is the remarkable tale of Nobody Owens, the boy raised by ghosts. Young Nobody is just a baby when his family is murdered by a mysterious stranger, and while he narrowly avoids the same fate he winds up in the most unexpected of safe havens—a graveyard. The ghosts of the graveyard, along with a mysterious benefactor, keep young Nobody, now known as "Bod", safe from the horrors that wait for him outside the graveyard. However, as the years pass, Bod begins to wonder what lies in the world beyond the gates, waiting to get out, all while dark forces gather in the shadows, waiting for their chance to break in.
The key theme in this book is the inherent beauty in both life and death. The graveyard is a morose place, filled with melancholy and representative of death, yet spirits live on beyond the grave, providing wisdom and companionship while raising questions about the afterlife and how life continues. Bod's presence there brings him into constant contact with the past while preparing him for an uncertain but hopeful future. Bod also resides in this interesting middle ground, and as he grows and faces more and more of the dead he is forced to embrace the uncertainty and ever-changing possibilities of life. 
Reading a story by Neil Gaiman is like reading gravestones in the fog—details come clear in the moment, yet there is an air of mystery just outside of what can be seen. Fitting squarely in his body of work and impressing even the most critical of eyes, The Graveyard Book unfolds and develops in the space between horror and wonder, in the beauty beyond the darkness. Yet for all its dark themes, there is a lightness and innocence to the story, a humor that reflects Bod's youth and Gaiman's humorous whimsy.
Simultaneously full of wonder and horror, one reads Gaiman's writing and pictures an almost gothic sense of the macabre, yet comfort is found in these obscure pockets of his world, like the voice of a loved one when the lights go out. Gaiman challenges the notion that books for younger audiences cannot deal with dark or frightening themes by presenting a story that balances the sinister forces in the world with the heroic innocence of children. Comfortable for older children and enjoyable and thought provoking for adults, The Graveyard Book is a beautiful, tragic, and thought-provoking experience for everyone.
-Keola Quereto, Inscape